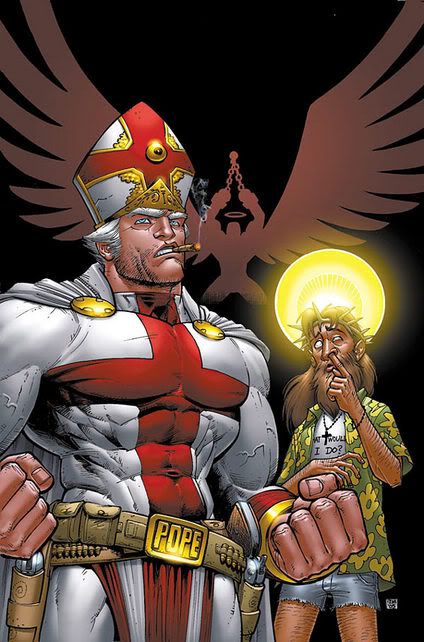 Look for Issue #1 of Battle Pope June 29th.


written by ROBERT KIRKMAN
art & cover by TONY MOORE

When he's not leadin' mass, he's out kickin' ass! After the Rapture the sole protector of the sinning masses is BATTLE POPE, and his trusty sidekick, Jesus. They're the last line of defense in a world overrun with demons and depravity. Reprinting ROBERT KIRKMAN's first published work, now in stunning full color, with a brand new cover by original artist TONY MOORE and original cover colorist VAL STAPLES. Just in time for the book's Fifth Anniversary!

www.comicbookresources.com...
Also, here is Battle Pope's official site.
www.funkotron.com...