Signs released Chinese is ready to make a maidon flight of NGF (New/Next Generation Fighter), which project name originally callled SnowOwl for not only countering F-22 but also be ship&land based to supress F-35 and F/A-18E/F at the end of year or the next year beginning.
The SnowOwl (S.O.) will possibly be given the official number as J-16 or J-19, designed by SAC (a short name of Shenyang Aircraft Corporation).
Primarily, this project was also as a competor to now famously known J-20 Mighty Dragon in China inland.
Suspected premier design as a tri-plane which means a normal layout with foreplane was not optimal caused by too many wings leading extra drag to supercruise, that premier picture showing an figter Su-33 alike spreaded online for 3 years now had been modified more close to realistic one.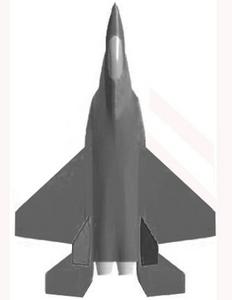 This is still a provisional foto due to primary drawing, since many information released it shall be craft-based fighter, the swept angle ought to be smaller just like F-35. The certain messeger is CARET inlet used.
One day, the S.O. to be unclassified, you may not see such complex LERX present on, as it is idealized somewhat for visual sense.
The belly are supposed to be flat because Chinses think sth F-22 alike must be stealth more than PAKFA's apperance.
More to be continue......