I knew there was a reason I walked into the Goodwill Store the other day. Sitting on their shelves, priced at $1.50, was the following VHS artifact from 1987:
Captain Power and the Soldiers of the Future - Future Force Training, Skill Level: 1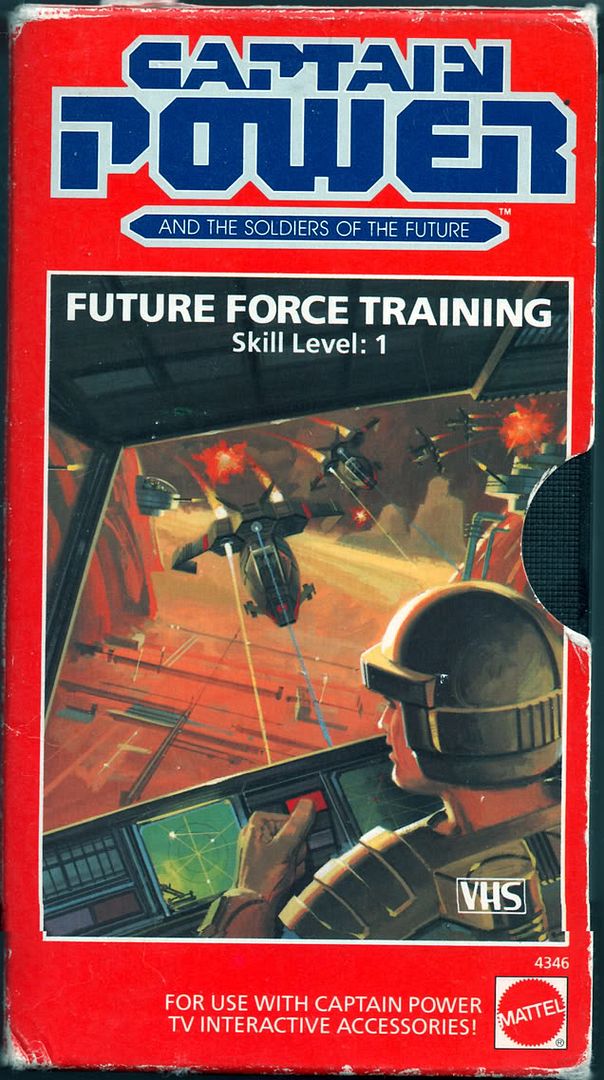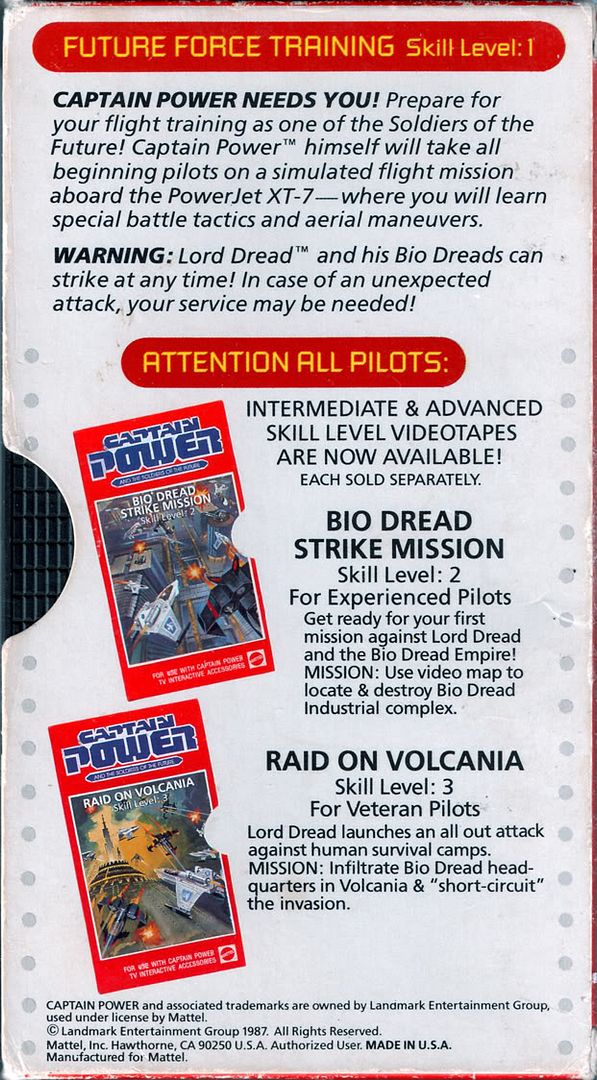 Hoo, boy do we have a winner here.
I mean wiener.
Specifically, this wiener: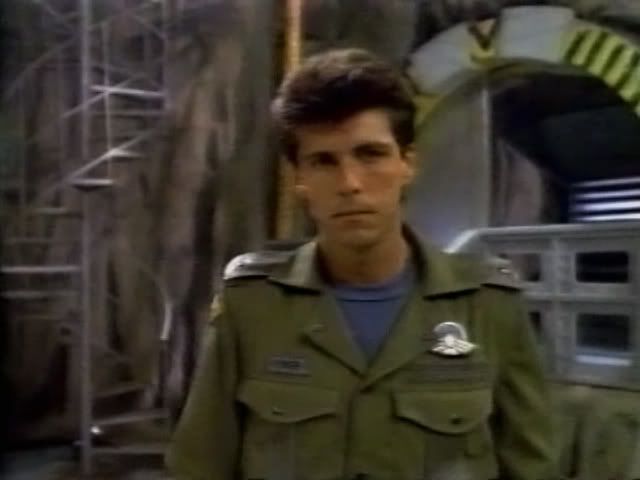 He addresses the viewer and informs him (I don't think I'm being un-feminist when I assume the audience to be made up entirely of spoiled-rotten, little boys) that he's been chosen to join an elite, airborne fighting force and participate in their campaign to liberate our planet from "Lord Dread" and his mechanized army.
As if to remove any doubt as to his own status as a wiener, the soldier with the feathered, 1980's pompadour hairstyle puts on his faux-gold, weenie armor: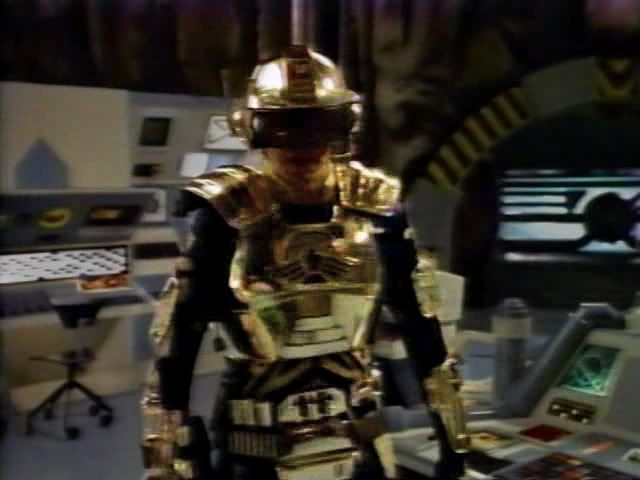 The viewer is then subjected to a mind-numbing cavalcade of imagery that is characterized by epileptic-seizure-inducing, rapidly strobing lights.
You see, this tape is a crude attempt at providing an interactive, multi-media gaming experience to anybody who owns Mattel's Captain Power XT-7 spacecraft toy.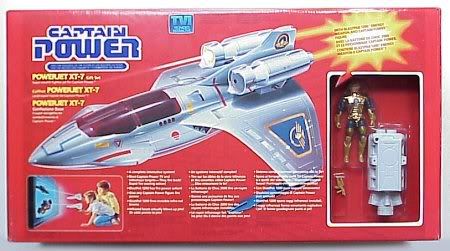 The battery-powered XT-7 toy had a grip and trigger on the underside of its fuselage, enabling children to hold it like a firearm and aim it at their televisions. The toy's light sensors had a way of "interacting" with the flashing lights on the TV screen, thus enabling kids to "shoot at" targets and accumulate "power points" on the toy's digital readout.
You can learn all about it here:
Journal of Antiques, May 2007
A critic once described the Japanese Sci-Fi film,
The Attack of the Super Monsters
as "crack for young boys," and I can think of no better description for the nonstop, grand-mal seizure of commercialism that is
Captain Power
.
What interests me about this tape (besides its criminal level of awfulness) is that the very first foe with which the viewer must contend is the "Sky Mine," a form of autonomous, unmanned aerial vehicle: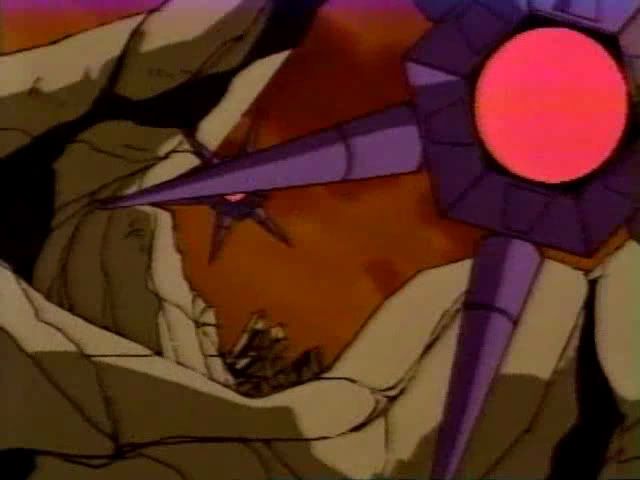 Look a little familiar?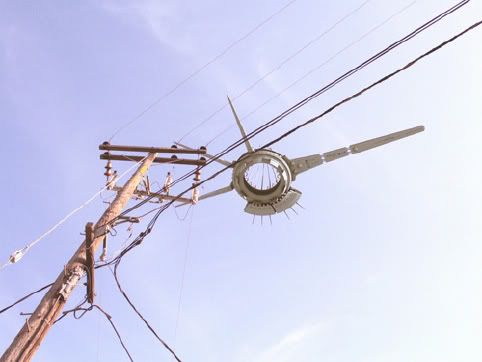 When expanded to their "double-pronged," or "forked" configurations, they even resemble the Dragonfly-inspired drone aircraft recently incorporated into the series,
Terminator: The Sarah Connor Chronicles
: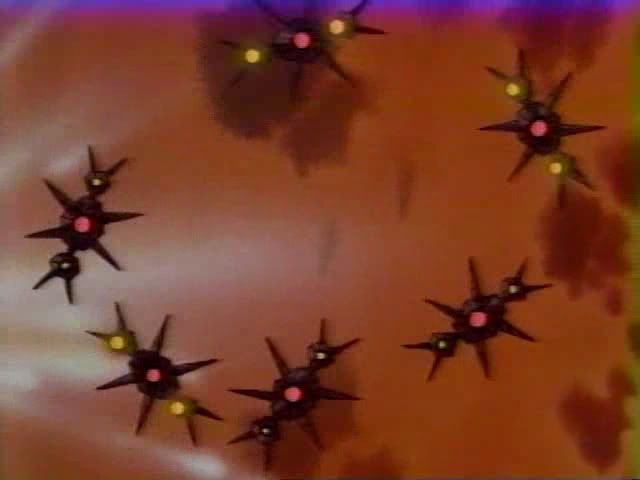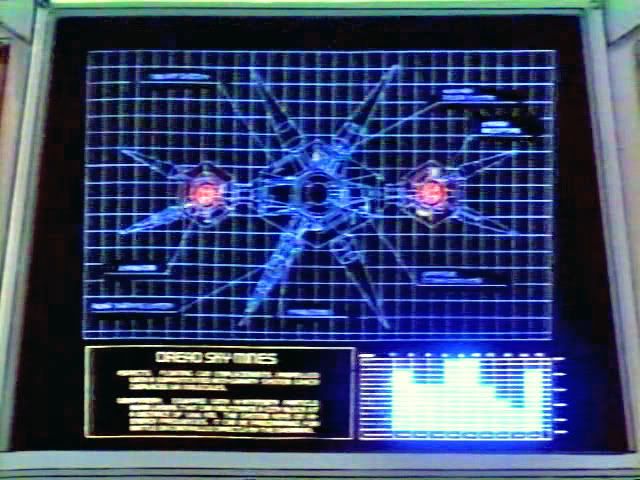 They even fly with the type of skittish, jerky movements described by Dragonfly Drone experiencers. Of course, that might be due to cheap, sweat-shop animation techniques, which seem to be done at something less than 24 frames per second.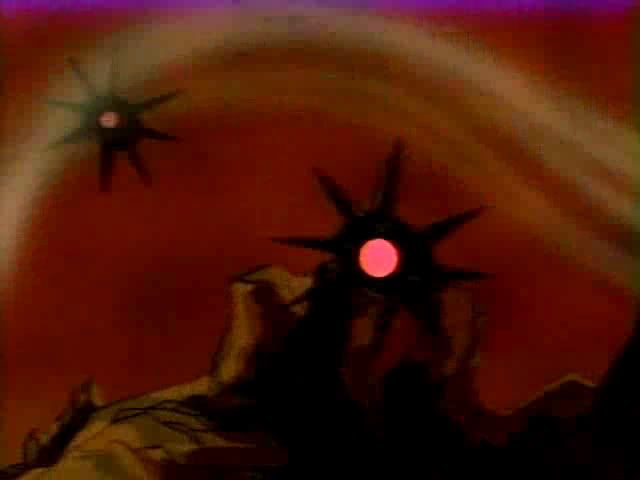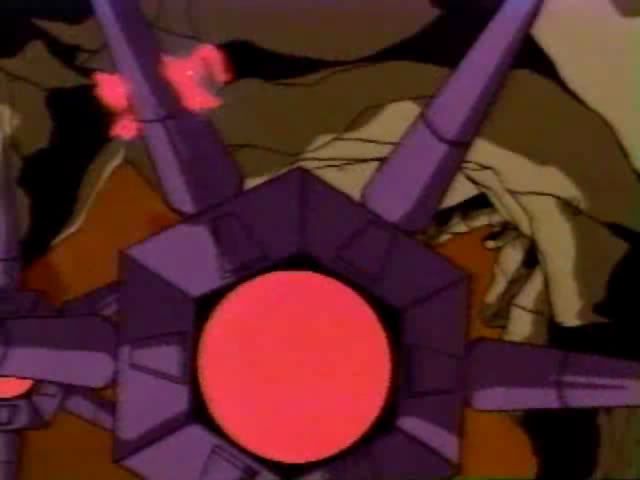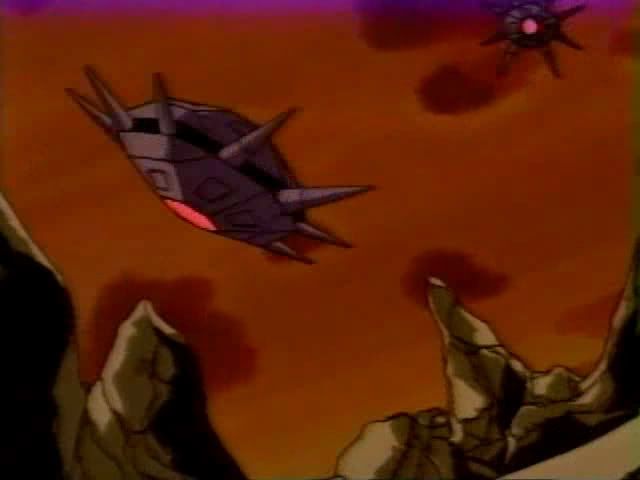 I've digitized and uploaded the tape to Demonoid, along with a similar analysis (and a link to the above-mentioned
Attack of the Super Monsters
as well). Those who are interested shouldn't have too much trouble finding it, but I'm not including a URL, as I'm assuming ATS wouldn't appreciate links to unauthorized bit-torrents of copyrighted materials.
In light of theories about disclosure happening gradually, via the popular media, one could make much of this, if so-inclined.