well here are a few of mine, thanks for looking.
This is stuff from a few years ago I don't doraw as much anymore but maybe that will change. I'd like to get back into it so if you have any requests Hit me up im open for a lot of stuff.
I moslty liked to draw comic related stuff, but have tried most everything. I starting to learn how to sculpt as well.
This was painted about 2 days after 9-11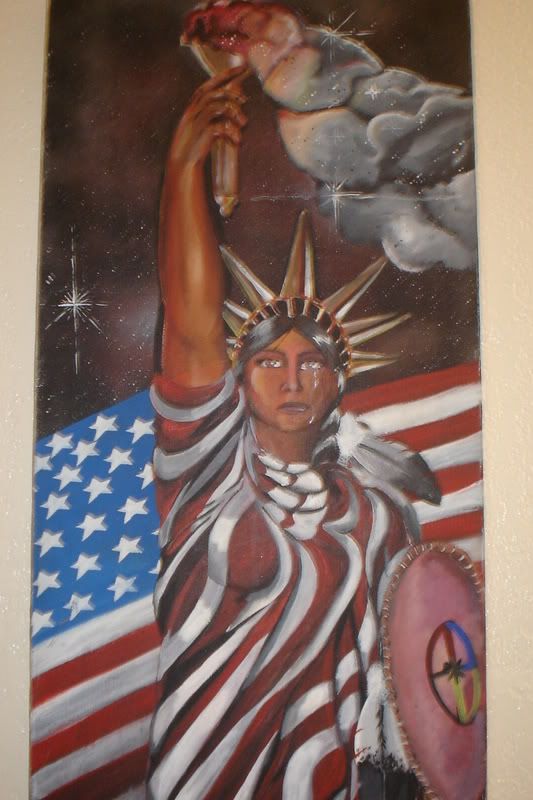 this is in my avatar this is the good alien lol.
and this is the bad one
This is my origional characters, my version of Athena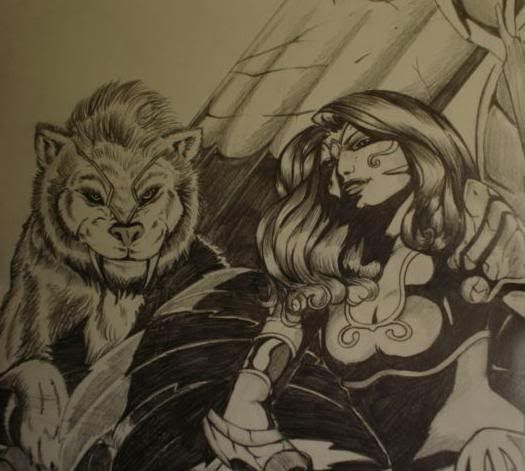 and this is um Im not sure really. sacrafice to the wolves