In my opinion Amazon is a complete pain in the arse. If you don't have a credit card you're basically screwed (well, when I tried to purchase books from them, thats what I discovered).
Recently I found an alternative ... The books I was looking for were available, the sellers accepted money orders and the transaction was flawless.
Needless to say, one of the books I ordered was one of old Pixy legends originally printed in 1905 and re-released in the 90's (now out of print) ... It has appeared in Ebay in the past but I got my copy a lot cheaper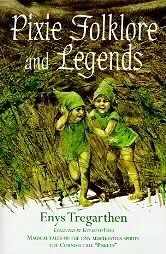 www.abebooks.com...
I can definitely recommend them