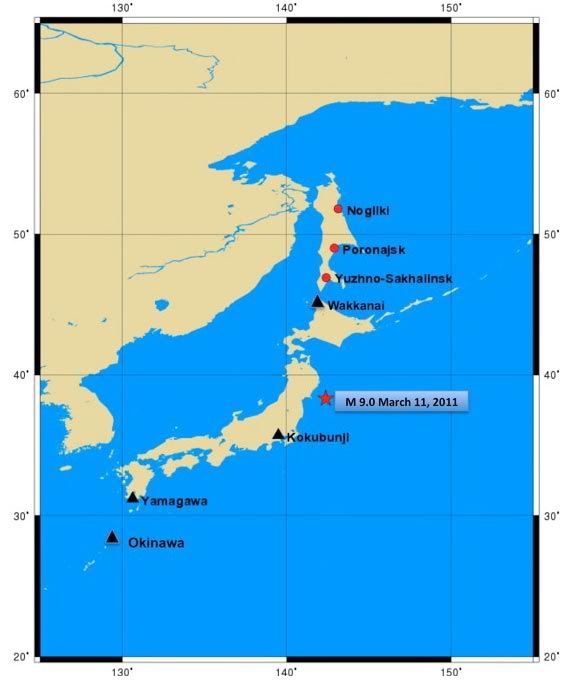 A preliminary analysis of the atmosphere and ionosphere over Japan in March reveals infrared and electron anomalies coincident with the Tohoku earthquake, researchers in the US and Russia claim. The anomalies are the latest evidence for a possible link between seismic activity and changes in the atmosphere or ionosphere, although sceptics believe they are unrelated.

Here's an interesting article I found, what could be the cause of this? Seems kinda strange to me......
physicsworld.com...
Note for MODS: I was redirected to the wrong forum for this, i think it needs to be changed.
edit on 27-5-2011 by sir_slide because: (no reason given)

edit on 27-5-2011 by sir_slide because: (no reason given)