Amazing! You talk about the NWO for years, and people laugh you off... you say you'll see... and what happens? They announce the pseudonym in all the papers.....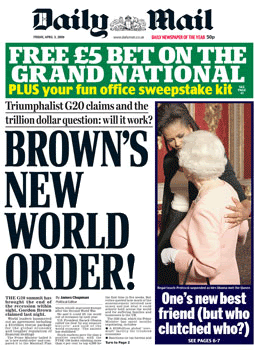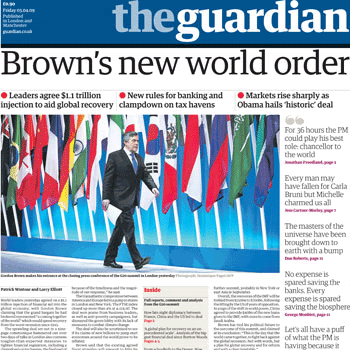 .... and all those who laughed, cheer.... happily, all the way to their graves.
I don't believe that anything can derail this now... the masses of sheeple have accepted a life of servitude and committed to be indebted to the world for generations to come.
May we all help ourselves, because we all know we tried to help others first.
[edit on 3-4-2009 by Pr0t0]