Ok so the source of this is from the UK Sun.... grain of salt needed...
However
I looked it up on google maps myself and sure enough off the coast of Africa is what could be evidence of a manmade city grid.
Take a look and decide for yourself.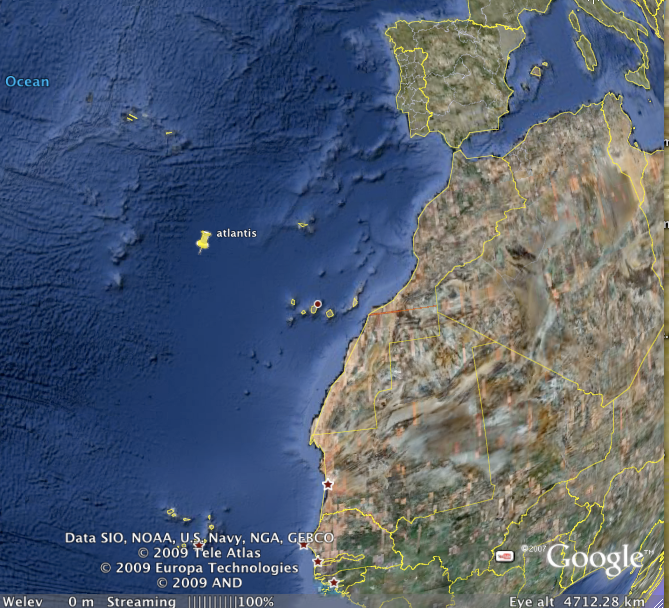 The site lies 620 miles off the west coast of Africa near the Canary Islands — a location for Atlantis seemingly suggested by the ancient philosopher Plato.



"The site is one of the most prominent places for the proposed location of Atlantis, as described by Plato. Even if it turns out to be geographical, this definitely deserves a closer look."

Here's the
article
.
[edit on 19-2-2009 by PhotonEffect]