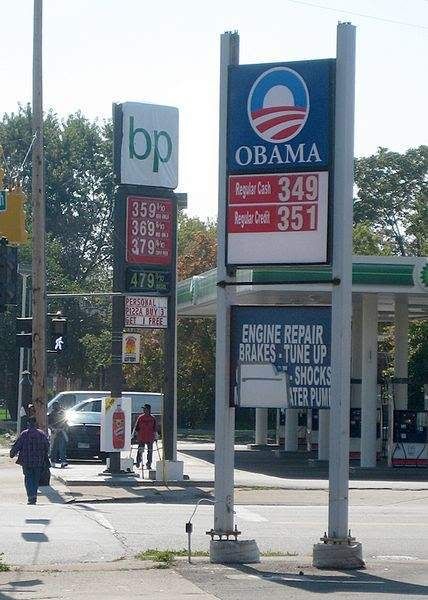 From today's
Detroit News
:

When it comes to campaigning for the presidency, sometimes a T-shirt and a pin just don't cut it. Sometimes you need a really big sign and a price cut on gas.

Whether or not either method guarantees a win remains to be seen, but Detroit Sunoco station owner Samir Bazzi and son, Nick, are giving both a shot.

Bazzi replaced his Sunoco sign with an Obama campaign sign five days ago and lowered gas prices to $3.49 per gallon. "Everything's down," Bazzi said. "We're trying to support people."
In these crazy times, this was somewhat amusing to me.
And I'm certain Mr. Bazzi's efforts have not gone un-noticed by the local Obama organizers.
[edit on 9.25.2008 by ItsTheQuestion]
[edit on 9.25.2008 by ItsTheQuestion]