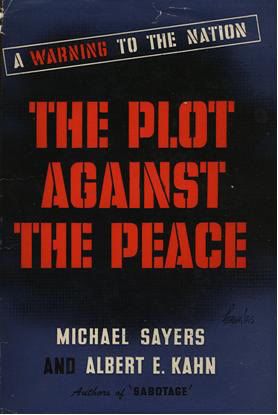 One might ask onself, how could the Amero equal German conquest of the United States Canada, Mexico (& Latin & South America). To be able to predict the future, you must understand the past.
Remember – the Saudis, Thyssen, Bush (dynasty), Rockefellor & Harriman were/are WO/NWO partners.
Note that the al Qaeda Tri-border area of South America & Caribbean/West Indies CIA/MI-6/BND drug trafficking & money laundering platform & BOTH the WO/NWO/al-Qaeda presence in Mexico, Latin America & South America dovetails from 1915 up into 1945 with Bormann & Odessa & w/Bush-Harriman NWO (the 4th Reich) to WTC/911 (5th Reich) TODAY under who's tyranny and totalitarian government we live.
An understanding of the historical & ONGOING German banking conspiracy to take over United States & the Americas as well as head-up and drive the whole NWO can be accomplished slowly -- it's not a pill to take, it's not taking a hit of beer or of anything but repeated straight shots of scholarly activity.
There's a new post pairing up old info, from, 'The Plot Against The Peace", by Sayers & Kahn, with new info and insights, from:
www.abovetopsecret.com...
to
www.abovetopsecret.com...
, including 4 posts inbetween (so scroll up or down depending where you start).
According to Sayers & Kahn: The plan described in this book is directly aimed at the eventual German conquest of the United States.
The Rothschilds and Warburgs were the German bankers who created the Bundesbank, Bank of England and Fed. Consequently they are the current dictators of those banks, joined about a hundred years ago by Rockefellors, and Brown Brothers Harriman (the most recent place I've documented the owners of the central banks, banks, oil co's, etc is at (skip the movie and scroll down to the 2nd & 3rd chart) NOTICE -- the German families Rothschield & Warburg top the list.
www.abovetopsecret.com...
Inside cover flap
www.maebrussell.com...
Against The Peace/Plot Against The Peace - Inside cover flap.html
"If you don't know history, life is a mystery." – Dave Emory
wfmu.org...
Note: Dave was the protégé of Mae Brussels. Mae was a radio broadcaster against the WO and NWO. When Mae died, Dave continued and expanded upon her work for the next 30 years, to date. (Mae Brussels website
www.maebrussell.com...
)
[edit on 30-6-2008 by counterterrorist]
[edit on 30-6-2008 by counterterrorist]