Sovereign Military Knights of Malta is its own state, world's 1st virtual country? interesting, hm? Even has it's own central bank ... A virtual central bank? ...no, a real one (see following url)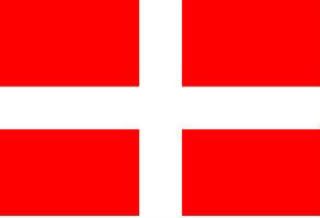 Adopted 15 Feb 1113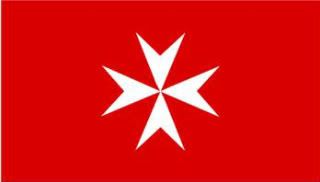 Flag of the Orders Works Adopted c1305
www.worldstatesmen.org...

Note:


Though without a territory since 12 Jun 1798, the Sovereign Military Order of Malta still regards itself, and is regarded by the states that give it diplomatic recognition, as a sovereign state.

The Knights of Malta (full style Sovereign Military Hospitaller Order of St. John of Jerusalem, of Rhodes, and of Malta [SMOM]) now functions as a Roman Catholic charitable organization with limited diplomatic status as a "sovereign entity", complete with passports, coinage (via the world's smallest national mint), license plates, ITU amateur radio license prefix (1A) and a post office.




Currently the SMOM maintains diplomatic relations with 100 countries:

Afghanistan, Albania, Angola, Argentina, Armenia, Austria, Belarus, Belize, Benin, Bolivia, Bosnia and Hercegovina, Brazil, Bulgaria, Burkina Faso, Cambodia, Cameroon, Cape Verde, Central African Republic, Chad, Chile, Colombia, Comoros, Congo (Brazzaville), Congo (Kinshasa), Costa Rica, Cote d'Ivoire, Croatia, Cuba, Czech Republic, Dominican Republic, East Timor, Ecuador, Egypt, El Salvador, Equatorial Guinea, Eritrea, Ethiopia, Gabon, Georgia, Guatemala, Guinea, Guinea-Bissau, Guyana, Haiti, Honduras, Hungary, Italy, Jordan, Kazakhstan, Kenya, Kiribati, Latvia, Lebanon, Liberia, Liechtenstein, Lithuania, Macedonia, Madagascar, Mali, Malta, Marshall Islands, Mauritania, Mauritius, Micronesia, Moldova, Monaco, Montenegro, Morocco, Mozambique, Nicaragua, Niger, Panama, Paraguay, Peru, Philippines, Poland, Portugal, Romania, Russia, Saint Lucia, Saint Vincent and the Grenadines, San Marino, São Tomé and Príncipe, Senegal, Serbia, Seychelles, Slovakia, Slovenia, Somalia, Spain, The Sudan, Suriname, Tajikistan, Thailand, Togo, Turkmenistan, Ukraine, Uruguay, Vatican City and Venezuela. The Order of Malta also has official relations with: Belgium, France, Germany, Luxembourg and Switzerland.
For a current SMOM Blackwater member who resigned under corruption investigations, see Blackwater – Sovereign Military Knights of Malta overlaps child abuse --
www.abovetopsecret.com...
also see former head of SMOM 'Satanic agenda!! -- Does the Vatican own your mortgage?'
www.abovetopsecret.com...
[edit on 31-5-2008 by counterterrorist]
[edit on 31-5-2008 by counterterrorist]