Here is a visual way of learning howto reply to a thread or start one.
How To Insert Images
First, if you have an image on your hard drive, you will need to upload it to the web. You can use the ATS upload space or www.photobucket.com (You will have more space to upload pictures here.) Both are free!
Make sure when you upload to the web, you copy the exact location of the image.
Now, if you have an image on a website you can follow this step. Remember to copy the exact path of the image.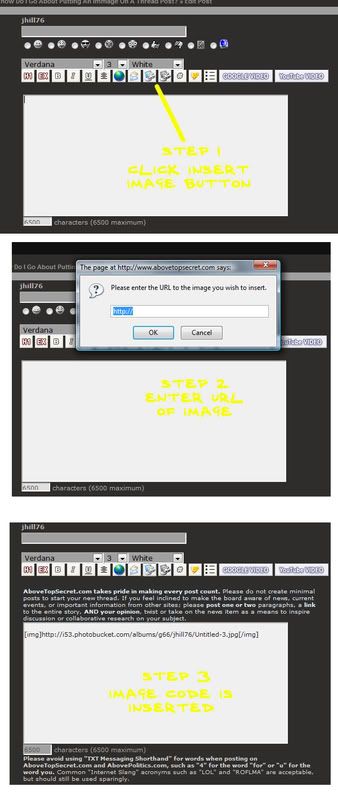 How To Insert A YouTube Video
Make sure to copy the youtube video id. Select the video id after the equal sign and right before any special characters (ex. &*%$#@). Right click and select copy, then paste into the enter youtube video number.
How To Insert Text From External Source
Some Shortcuts to Various Codes
If you have any questions, please ask!
[edit on 29-5-2008 by jhill76]