Disclaimer: This is not a hoax, I'm not trying to fool anyone here. I don't even know if what i saw was extra terrestrial or what, but to ME, it was a UFO. If you think I'm making this up, I could really care less. I have better things to do. With that being said, please save the flaming and trolling for another thread. Thanks.
Today, December 11th, 2007, I saw my first UFO. It was about 1:45 PM in Santa Monica, California. I noticed it in the sky over the ocean and the first thing that came to my mind was a feather. I kept an eye on it for a few seconds, 15 seconds max. Then I blinked or simply lost view of it and it seemed to just vanish. I spent the next couple minutes scanning the sky to try and find it but I had no luck.
Like I said, the first thing i was reminded of was a feather. I have never seen any UFO videos or read any UFO reports that have similar stories to mine.
The top of it was a dull white color, possibly gray and it was not metallic. It did not shimmer in the sunlight like some planes tend to do. The bottom half of it was seperated from the top half by a distinguishable dark line and the color of the bottom half was a dark dark gray, almost black.
I did a quick drawing of it in MSPaint which is really the only graphics tool I have available. Please excuse the poor illustration, I did my best.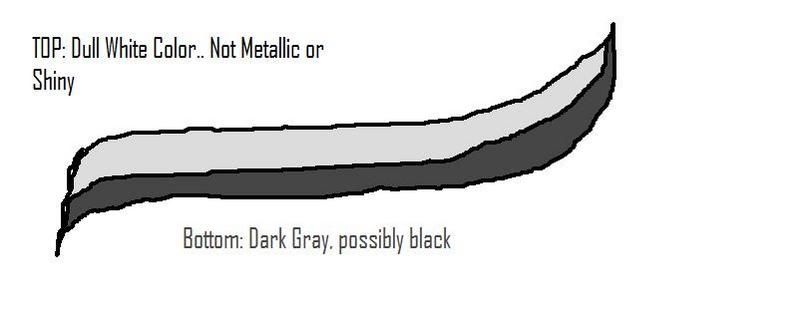 Has anyone ever seen or heard of a UFO in this shape? I'm aware it looks like a skunks tail or a rotten banana but this is basically what I saw today in Santa Monica, California at about 1:45 PM. If anyone has seen anything like this please chime in. Looking for some answers.
Thanks
Edit: IF anyone has any questions or would like some additional information feel free to ask and I will get around to answering them as soon as I can.
Thanks
[edit on 11-12-2007 by Roland Deschain]