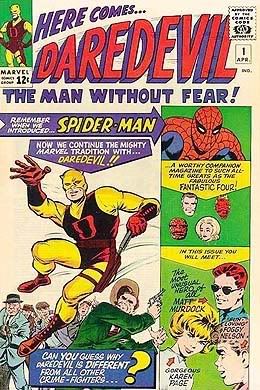 Daredevil: The Icon Without Fear!
Daredevil is one of those original creations during the "dawn" of Marvel.
He was created by Stan Lee and Bill Everett and first appeared in his own book way back in 1964.
Young Matt Murdock was was blinded by a radioactive substance while trying to save a man from getting hit by a truck. Though he lost his sight, his other senses became enhanced and he developed a "Sonar sense" much like what bats use. He met a mysterious man named stick whop trained him in acrobatics and martial arts. Murdock then became the defender of Hell's Kitchen known as the Daredevil.
Having Daredevil is a perfect icon for BTS's new "dark matter" design as the character usually works in shadow and darkness.
Here are some links if you wish to lean more about the character.
www.manwithoutfear.com...
Wikipedia
Marvel Universe