Today Bill Gates announced he will be leaving the day to day operations of Microsoft in 2008. The odd thing i noticed reading the CNN article, is that the "breaking news" alert said "breaking down" instead, with a microsoft logo mostly in frame just below the words.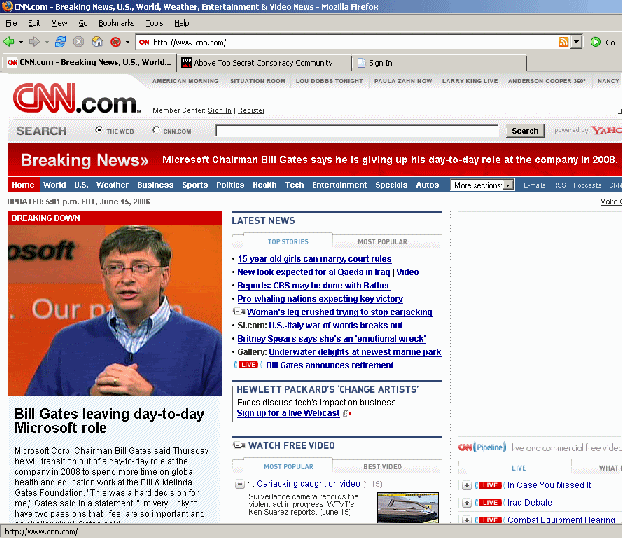 CNN
Maybe it's just a typo, maybe not. What do you think? The illuminati symbologists on the board should have a bit of fun with this one.
If this is in the wrong forum, please move to it's appropriate place.
Mod edit: linked story
[edit on 15-6-2006 by sanctum]