**Warning: This comic is not suitable for all ages. Viewer discretion is advised**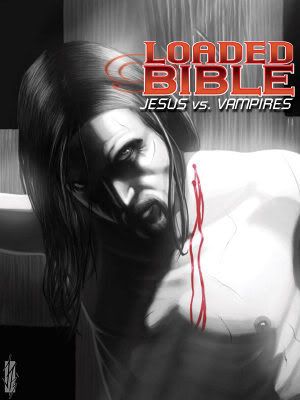 Comicbookresources.com
has a six page preview of Image's Loaded Bible: Jesus vs. Vampires. The one shot will hit the shelves April 19th.


In the near future, the United States is ruled by bloodsucking vampire hordes. Only one man can end their reign of terror: JESUS H. CHRIST. A tale of war, love, religion and severed heads, the controversial LOADED BIBLE answers an age-old question:

"What Would Jesus Do?" Answer: He'd kick vampire ass.



The comic retails for 4.99(US$).
It is written by Tim Seeley and interior art by Nate Bellegarde & Mark Englert.
[edit on 17/2/2006 by Umbrax]