if this was posted somewhere before go ahead and delete it mods
well there u have it Guinness is saying this bad boy has the new speed record for jet powered aircraft
my question is this::: if they are saying the x43a won the speed record...why wont they declassify the SR71's top speed????
*i think it was originally the RS71 but LBJ got it backwards *
honestly the thing is twice as old as I am ; they might as well tell us how fast it can go ***im 24***
its great news tho! go scramjets
heres a link to where i got this information
www.dfrc.nasa.gov...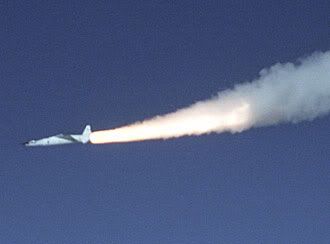 what a fire trail eh?
go hyperX!
heres a pic of a mockup of the hyperX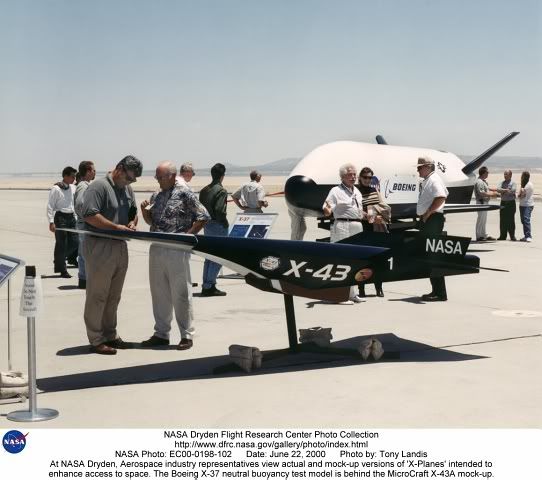 and heres a pic of the same place from a different angle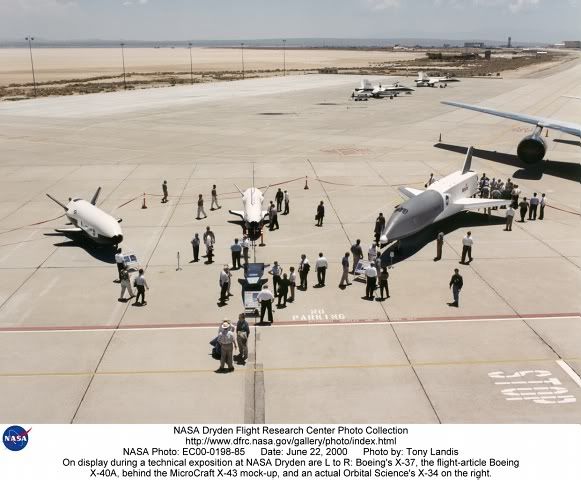 that x34 on the right is really awesome tho; the future of spaceflight sure looks sweet with stuff like this ! its purty
edit :: one Q :: why does the mock up of the hyperX look different than the full sized version?? the pic on top looks alot different *maybe its just the perspective?? anyone know why? did i mix up my pics or something? lol
[edit on 12-7-2005 by muzzleflash]