"Man With a Screaming Brain" launching in May will be written by Bruce Campbell and art by Rick Remender. The comic is to be released before the
SciFi Channel
movie of the same name. The movie will be released this fall.

"'Man With The Screaming Brain' is a story of greed, betrayal and revenge in the big, bad city," Campbell told CBR News by phone last week. "In this case, it's the city of Bravada, Bulgaria. It's sort of a sociological metaphor masquerading as a horror film. It's the struggle of a right-wing capitalist who has part of his brain removed and replaced by a former KGB operative in gypsy town. So, it's a strange combination of characters, but they have to make peace with each other and team-up to find the woman who killed them both, so it's a murder mystery at the same time."
www.comicbookresources.com...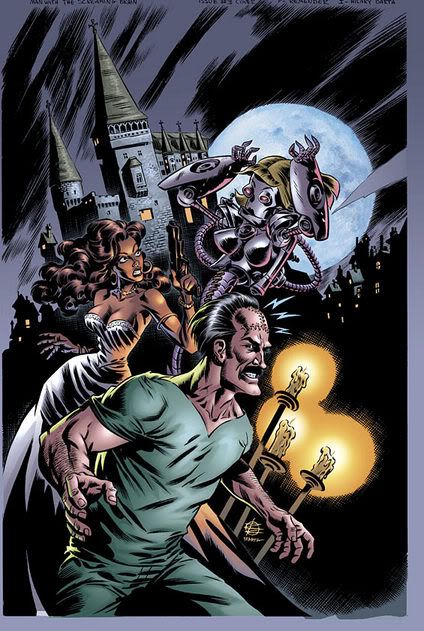 Campbell and comics are just a natural mix. Many comic fans are fans of his too. This is not the first time Bruce's likeness has been used in a comic. Back in 1992 Dark Horse Comics had a three issue mini-series, and now Dynamite Comics has a ongoing AOD series.
[edit on 16/3/2005 by Umbrax]