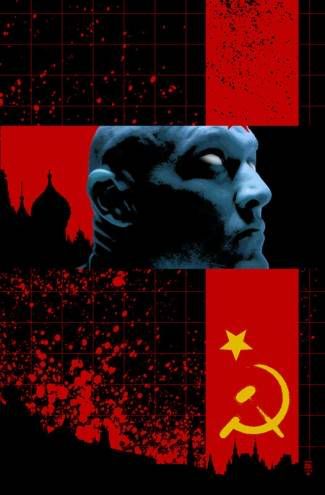 www.comicbookresources.com...
This book looks pretty interesting. From what I can tell it's like a mix of
Red Son
,
Justice League
, and
Watchmen
. It takes place in pre-cold war Soviet Union and it has covers made by some of my favorite artists.


Some of the characters that populate the series are based in part on Russian folklore, such as many of the dying Gods of Russia. Arohnir represents the first son of Mother Russia (The Revolution) with Atomika being her second son (Technology). There's also "The State," which Abbinanti described as "sort of a Soviet JLA put together by the government to contain all things deemed counter productive to the CCCP."