I just noticed that I've been here on ATS for the proverbial Year and a day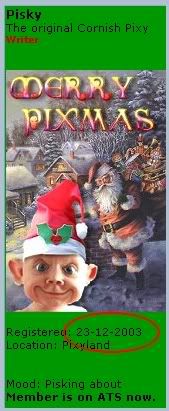 And what an interesting time it has been - Aussie Bloke, the departures of Freemason & Colonel, Find the Rings and of course 'Pisky's ATS Story' are just a few of the threads and happenings that I remember from the last year and a day.
I wonder what next year will bring ? - No doubt ATS will be here to record it.
ATS